We are always excited to add new people to our team on a temporary or permanent basis!  See below for information on internship opportunities. For other career opportunities, visit our Careers page.
An internship with REACH provides dedicated individuals the opportunity to get involved in international development. With internships available in Uganda as well as our US headquarters, we seek individuals with experience in a wide range of fields.
Internships at REACH-US headquarters (Arlington, VA):
The REACH for Uganda (REACH) is a non-profit that partners with communities in rural eastern Uganda to improve the quality of their daily life and realize their future potential through improved education, healthcare, and community development. Interns will play an instrumental role in REACH's operations, research, outreach, planning. This is a unique opportunity to learn about non-profit work alongside staff. Our internships are located on site at our office in Arlington, VA. Please note: In light of the current pandemic, work will be performed remotely.
We invite both undergraduate and graduate students to apply for internships with us. In order to qualify, an applicant must:
Provide own housing and transportation to/from work at the Arlington office
*In light of the current pandemic, work will be performed remotely.
Possess unrestricted work authorization
Provide full work availability during proposed dates of internship
Earn course credit for internship at accredited college or university
Have completed coursework in related field
We encourage students enrolled in the following programs to apply:
Business
Communications / Marketing
Economics
Education
International Development / Affairs / Policy
Public Policy
Social Justice / Peace Studies
Social Work
Sociology
Sustainability
Students should possess the following experience and skills:
Strong desire to learn along with professional drive
Excellent verbal and written communication skills
Excellent knowledge of MS Office and G-Suite
Ability to multi-task and take initiative
Hardworking and dedicated outlook
Ability to take direction and absorb information quickly
Ability to think strategically, handle multiple tasks, and meet deadlines
Has a passion for the mission of the organization
To apply, please submit a resume, cover letter (to include proposed internship dates and related coursework), copy of transcript, and a writing sample. Please email applications to info@reachforuganda.org. We accept applications on a rolling basis.
Internships with REACH in Uganda:
Interns in Uganda will gain insight on the operations of an international non-profit organization, be immersed in a new language and culture, work with skilled staff, and have opportunities to explore Uganda during free time. Interns ideally will stay on site with us in Uganda for at least three months. Internships are available at both our clinics and our school.
Health Interns: Health interns work directly with patients under clinic staff supervision. Daily activities will vary with the applicant's personal experience and interest. Ideally, REACH looks for those interested in nursing, obstetrics and gynecology, infectious diseases, midwifery, pediatrics, and public health.
Interns interested in public health will have the opportunity to work with the Beatrice Tierney Health Center as a part of the non-medical staff assisting with community health education in areas of HIV, infectious diseases, health and sanitation, reproductive and maternal health, family planning, and nutrition. Public health interns have a unique opportunity to design and implement multi-disciplinary educational programs that can demonstrate how these areas impact the functioning of the entire community, including economic, educational, political, and social implications.
Education Interns: Education volunteers can do a variety of tasks depending on their specific knowledge, their teaching qualifications, and their preference for large or small groups. For example, interns can teach or mentor in academic subjects to either classes or individual students, provide teacher training, assist in the holiday program over school breaks, run workshops, and much more at Arlington Junior School or the primary schools in our Outreach Program.
We welcome anyone interested in an internship with REACH to contact us.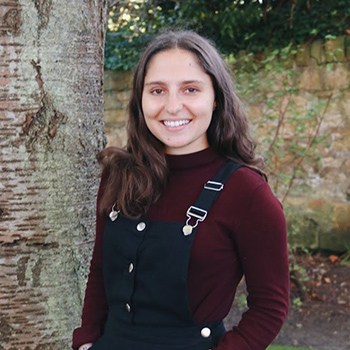 Eleni Zervos
Eleni Zervos is a native of the Arlington, VA community and graduated from Washington-Liberty High School in 2017. She is currently studying International Relations and Modern History at the University of St Andrews in Scotland. During her internship, Eleni will focus on building marketing content, conducting research, and creating outreach campaigns.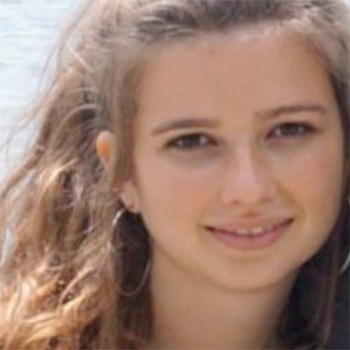 Gabriela Armada
Gabriela Armada is a Sociology major student. She learned about REACH in her internship search because she wanted to work with an organization that focused on youth empowerment and community development. After reading more about our mission, values, and programs, she knew she would be able to gain new skills and experiences and also apply her academic knowledge into practical work by working with us. During her internship, Gabriela will focus on development and research.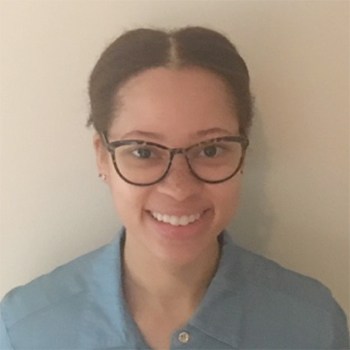 Loryn Hill
Loryn Hill is a graduate student at Liberty University, completing her Master's in Public Health (with a focus on Health Promotion). She frequently gets asked, "What will you be doing with your Master of Public Health?" In her own words, Loryn shares: "As I examine the question and explore the response I get when I answer the question, I receive affirmation in knowing this is my purpose in life. My purpose? Helping others and shifting the dynamics in underserved populations."
As a social work major, it has exposed me to a whole new field of service that I had not yet explored or had prior knowledge of. It deepened my understanding and compassion for higher education, youth, and health prevention/awareness at an international level. It also provide me with first-hand insight into the functioning of a nonprofit organization."