REACH's Secondary School Scholarship Program enables AJS graduates and scholarship winners from our outreach schools to achieve their dream of attending secondary school, which is equivalent to middle and high school in the U.S. In 2017, more than 350 village children attended high-quality boarding schools throughout Uganda thanks to REACH scholarships. Throughout these years of study, REACH continues to support the students' academic success and also reinforces their ties to the local communities.
REACH secondary school scholarships are funded by our Akisoferi Wamundu Fund for the Future, named after the father of John Wanda, REACH's Co-founder. Akisoferi's dedication to education helped ensure John's educational success and inspired the vision for REACH.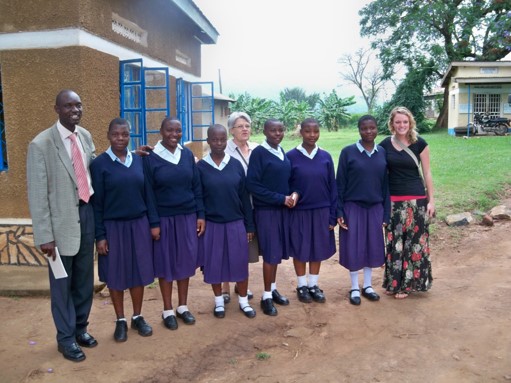 Highlights of the Secondary School Scholarship Program
Although I have always known that education is power for young students, this experience solidified my understanding of just how important school is for children across the world.