Located in the village of Bumwalukani, our Arlington Junior School (AJS) provides a quality primary school education to 450 children. Located in the village of Butinduyi in Namisindwa District, our second school, Matuwa Junior School (MJS) educates 320 students. Our rigorous, traditional curriculum in English (Uganda's official language) emphasizes science, social studies, reading, and math. Our Ugandan teachers encourage participation, debate, critical thinking, and self-expression. In addition, students learn music, dance, drama, agriculture, domestic care, ecology, sports, and handicrafts.
AJS delivers not only hope for a better future but also results. For 17 consecutive years, 100% of AJS students have passed the Primary Leaving Exam (PLE), the national exam taken by all Ugandan students at the end of primary school. As a result, every AJS student has advanced to secondary school – a striking contrast to other local children.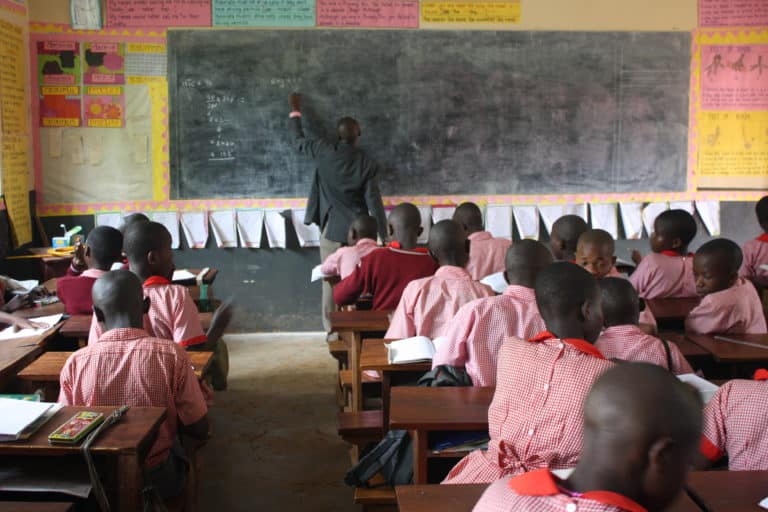 Features of Our Model School
Watch the video below for a glimpse of an AJS morning assembly.
(Video courtesy of Tasia Fauntleroy)
AJS is truly transformative in the community - not just for the students, but for the community as a whole.
Morven
Sponsor, volunteer