It seems like just yesterday that Arlington Junior School opened for the first day of the school year. Our primary school students finished up the year on Decemb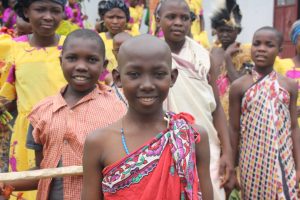 er 9th and will have a break until the first week of February. 2016 has been a great year for Arlington. We have seen a tremendous amount of growth and success, making us even more excited for what 2017 will bring. We started off the year in mid February with a great number of volunteers. Two groups of graduate students at Marymount University carried out teacher training programs both at our school and with the Outreach Program. Throughout the rest of the year we hosted over 50 volunteers who brought with them a wide range of skills and experience to our teachers and staff. Everyone at REACH had a wonderful time interacting with everyone who came to visit and we are looking forward to working with more volunteers and interns in the coming year.
With the number of volunteers and visitors we had at Arlington Junior School we also received a heartwarming amount of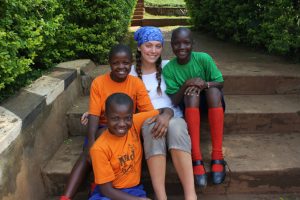 donations for our school, our two clinics, and the outreach program. In those donations we received almost 1,000 books which went to both our library and the newly founded library at Matuwa Primary School in the Manafwa District. Each book and each donation are truly valued by the entire community and we thank all of our donors, friends, and sponsors who continually support our work through all means. Every book, pack of bandages, or computer really makes a difference.
2016 has also brought REACH new partnerships and opportunities for growth. We created partnerships with 7 organizations and professionals throughout the year. From a robotics training organization to a company that will provide us with solar lights for our students, each connection we made will help us to expand our impact on the community and bring new opportunities for our students.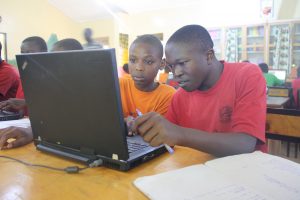 A lot of our partnerships and successes this year can be attributed to the growth we have seen in our staff and faculty. This year we hired many more wonderful members to join the REACH family. Kamoti Milton joined our team at the beginning of the year as the Uganda Program Director and has been a leading member of the new initiatives and partnerships that are happening on the ground. Our new Executive Director, Laura Barrantes, joined our team in August and has already proven her ability in leading our team in the US. We have also hired a full-time Secondary Coordinator, a University Coordinator, a Procurement and Facilities Manager, an ICT assistant, and Assistant Outreach Coordinator and 12 new staff members for both of our clinics.
One of our proudest moments this year was watching some of our first students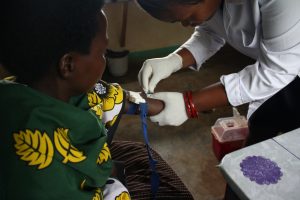 graduate from college. On July 1st four students received their diplomas from the Uganda Christian University in Mukono. 12 other students have finished their courses and are waiting to walk the stage and receive their official diploma. It is amazing to see our students come from one of the lowest performing districts in education go to the top universities in the country. As more students graduate in the next few years we are looking forward to their personal growth and well as the change and influence they will have in their community. Looking towards the future, REACH hopes to bring some of our graduates back to Bududa as Arlington staff. As previously mentioned, some of our newly hired staff are our most recent graduates. Having them as a part of our team will be a positive influence on our younger students who can now see their brothers and sisters getting a great education and then bring their experience and expertise back to their own community.
In the middle of the year we took over the operation of the clinic next to our school. We are still serving our students and faculty as well as the surrounding community. Through our development of the clinic we hired 9 new clinic staff, three of which are former Arlington students. With the clinic under our full control, we are looking to expand our of
ferings to better serve our community.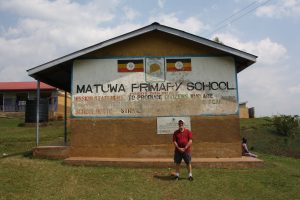 One area of REACH that has seen tremendous growth is our Outreach Program. We have expanded the number of schools we work with to 26 government schools. These schools receive a varying level of support through practice PLE exams, access to teacher trainings, and donations. The biggest achievement of the year is the partnership between Matuwa Primary School and Tuckahoe Elementary School. Matuwa Primary School is the school that co-founder Joyce Wanda went to when she was younger. Placed in a very hard to reach area, Matuwa has not seen a lot of success in academic achievement. However, with support from their new sister school, Tuckahoe, we are hoping to see that change. This year Matuwa has started a library and a feeding program. All students are receiving a hot lunch everyday, which will be very important in improving grades and maintaining attendance.
Thinking back on the year, we have had a very productive and successful year. We could not have done it without the support of all of our volunteers, sponsors, donors, partners, and friends. Every little bit helps keep our students in school and our community healthy. Thank you for your continued support!