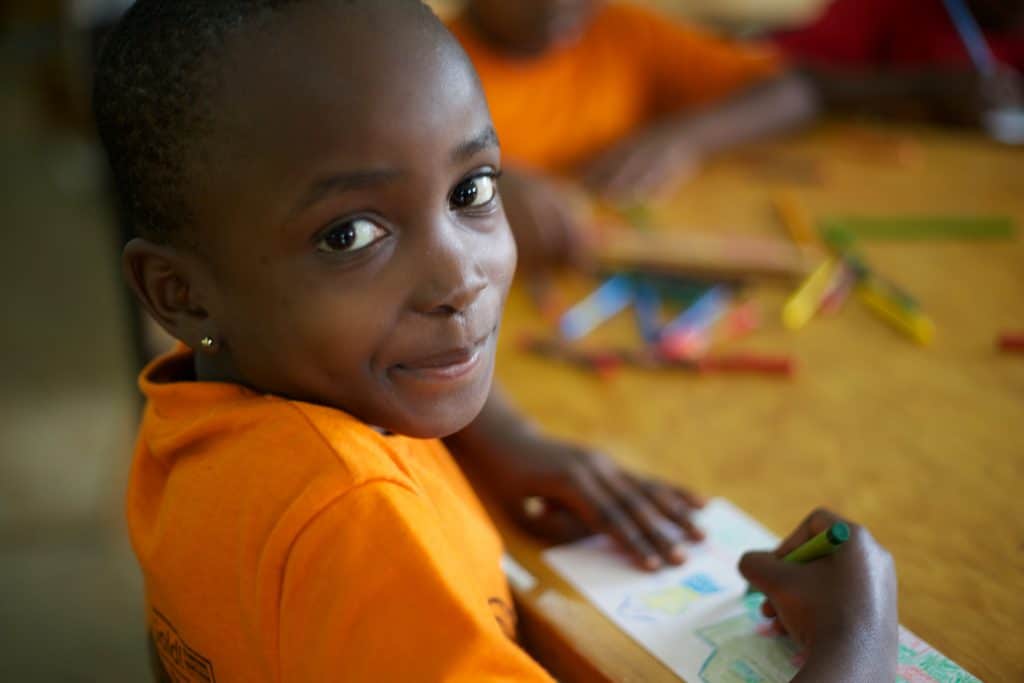 Microsoft Match Results, Apr 16-17, 2014

Whew! We did it!!!  We raised $27k ($18k from 62 donors, and got $9k in matching Microsoft money! ) Great job and huge thanks to all who supported our efforts to let poor rural children go to school!
-National Geographic Travel ranked Uganda as one of the Top 20 "Must See" Places in the World!  Come see why…
– You could be here!  We have openings for Interns and Volunteers both here and in Uganda in 2014.
Mikaela from NYU had the Spring Break of a lifetime by spending it volunteering at our school.  Here, third graders are teaching her to make mats from banana tree leaves.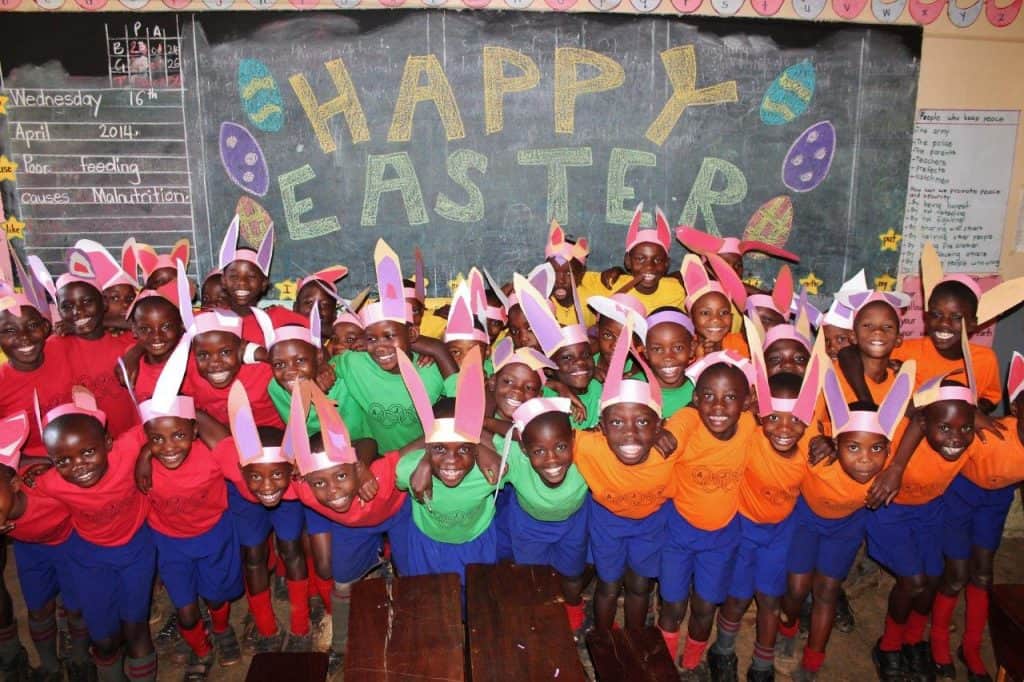 Below,  FIMRC volunteers staying at our Guest House hiked up Buskila Hill with Abunah, one of our seventh graders, and our Coordinator Marissa. Abunah and his brother Noah (a secondary school student) also taught the volunteers some traditional dances!
Shoot us an email if interested in volunteer and intern possibilities at info@reachforuganda.org