Celebrating 15 Years of Impact in Uganda
In January, 2020 John and Joyce Wanda, REACH's Co-Founders, led a trip to Uganda to celebrate REACH's 15th Anniversary. John has shared his reflection of this trip: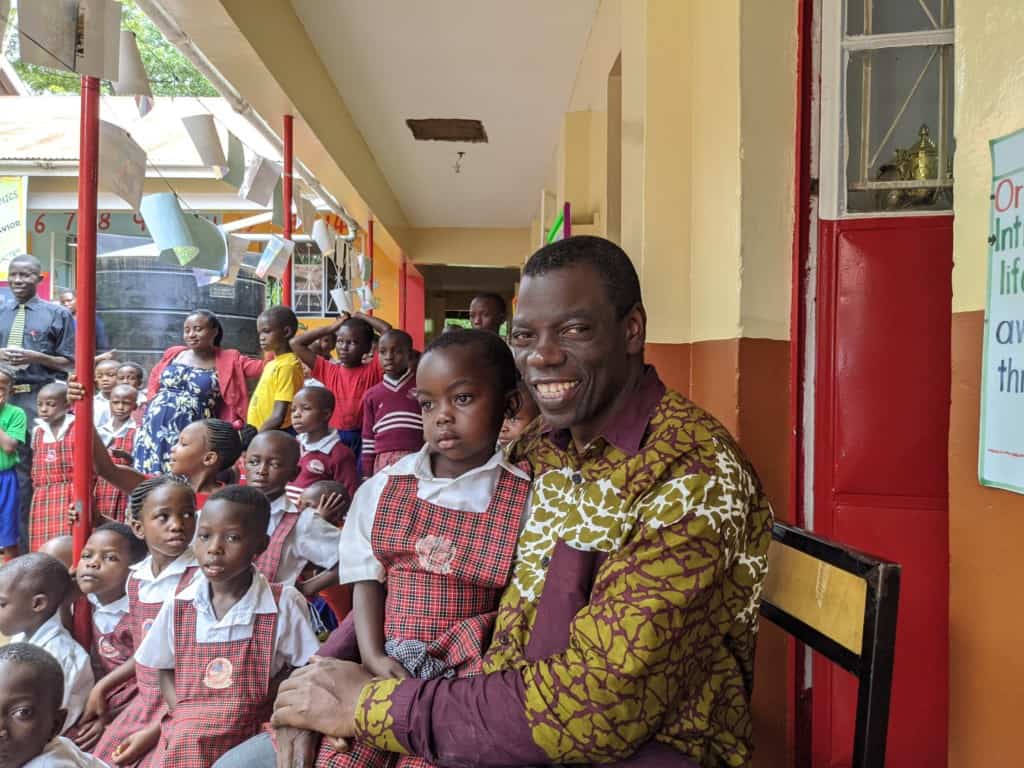 I am sitting here trying to determine the most concrete symbol of last week's celebrations to mark 15 years of REACH impact in Uganda. Was it the marching brass band, complete with a full police escort, along the Bududa ring road, through Kikholo town, to the Arlington Junior School grounds, the first time a brass band had ever been seen in these parts? Was it the drone that flew overhead along the route and over the celebrations as it took pictures and recorded events, astounding local onlookers and creating stories for the ages? Was it the dancing in Matuwa, led by the new Matuwa Junior School headmaster, Amon Mpumwire, and his staff, complete in classy headgear and exciting locals along the way? Or was it the loads of food that the REACH community provided, feeding thousands, and attracting the support of communities near and far.
It could be any of these. Or it could be any of the thousands of remarkable acts that the people of Bududa and Namisindwa districts witnessed not only on that 4th and 5th day of February, but for the months and years preceding that.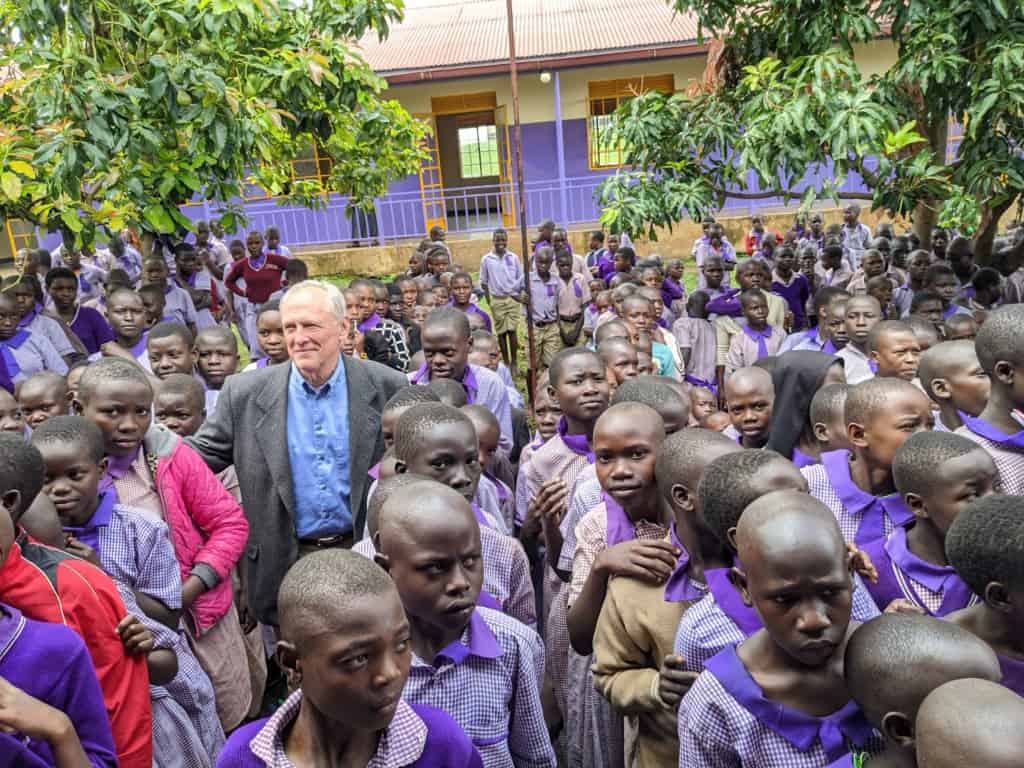 To say that the people of Bududa and Namisindwa districts were ecstatic as February 4th dawned would be an understatement. For months, the build-up to the 15th anniversary celebrations of REACH in Uganda was the talk of town, as they say. Local radio and village discussions centered on REACH's central role in Bududa and Namisindwa. Two weeks before the anniversary, Uganda's Primary Leaving Examinations results were released, showing 142 students passing in Division 1 in Bududa, and 78 in Namisindwa. These results were a milestone. Bududa had never seen such results before. They catapulted Bududa to the top among the 6 rural districts of the former Bugisu region, earning praises far and wide. And REACH was the acknowledged leader of this renaissance. Each of the top 10 schools in Bududa was an REACH Outreach partner school. 15 years before, just two students from Bududa had passed in Division 1. Now, Bududa was celebrating its best results yet, with a real feeling that things would get even better.
For Namisindwa, the success was best reflected in the growing impact of the Beatrice Tierney Health Clinic. Dubbed the best performing clinic in the district, it was attracting patients from as far as Kenya. Some patients easily walked 10 miles to reach the clinic, knowing they would find the right medicine and receive compassionate care from its professional nurses.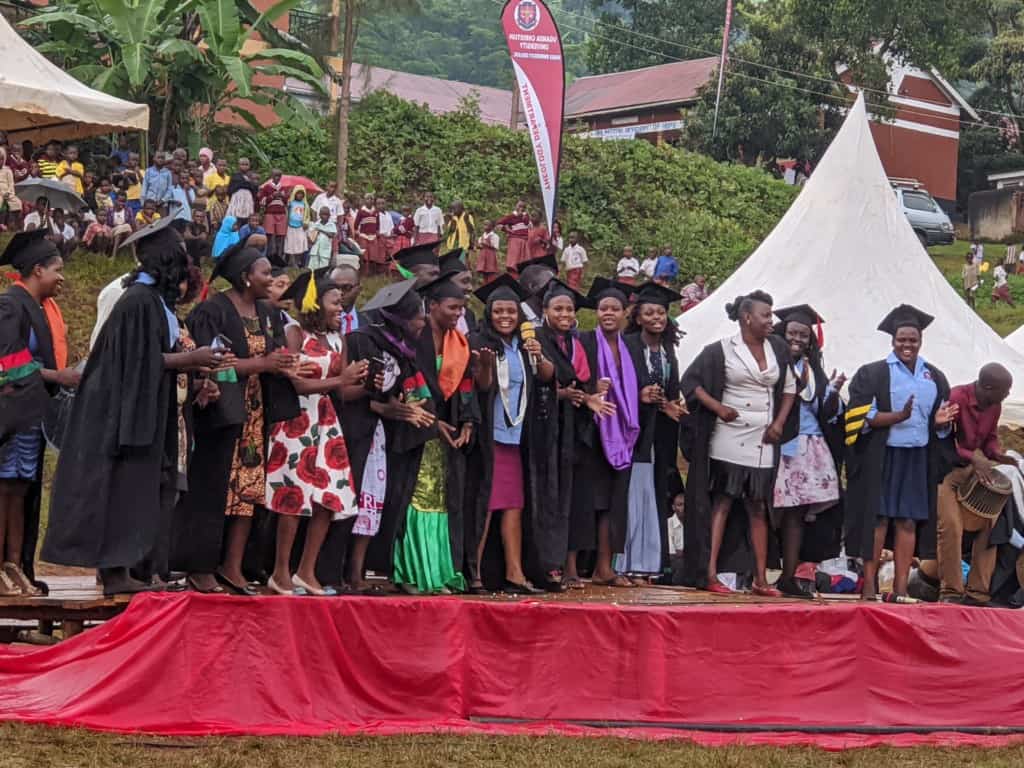 But perhaps the biggest symbol of change was the number of graduates who had completed university or trade school. Before REACH began working in Bududa and Namisindwa, there was just a handful of graduates each year. Most of those who graduated in earlier years were from well-to-do families that could afford to send their children to schools in Kampala and beyond. Growing up in Bududa or Namisindwa was a sentence to mediocrity and failed dreams. Now, on this 15th anniversary, REACH was showcasing its 156 students who had completed University or Vocational schools, with many of them working and helping bring new change to their communities. Two students illustrated the changes REACH had brought. Mercy Nandutu, a student plucked from Bupoto Primary School in 2010 to join the REACH program, had gone all the way to receive a first-class degree from Makerere University. In recognition of her accomplishment, she had just been awarded a scholarship for a Master's degree in Nuclear Physics in South Korea. Her entire tuition and room and board, amounting to $62,000 per year, was to be paid by the South Korean government. The other student was Milly Nasaka, a student who nearly dropped out of school in Primary 4 because of lack of tuition and absent parents. REACH took her up, paid all her tuition, and supported her all the way through secondary school and university. And on this day, she was graduating with the first Engineering degree for a girl in the REACH program, and perhaps the first girl to graduate with an Engineering degree in Bududa.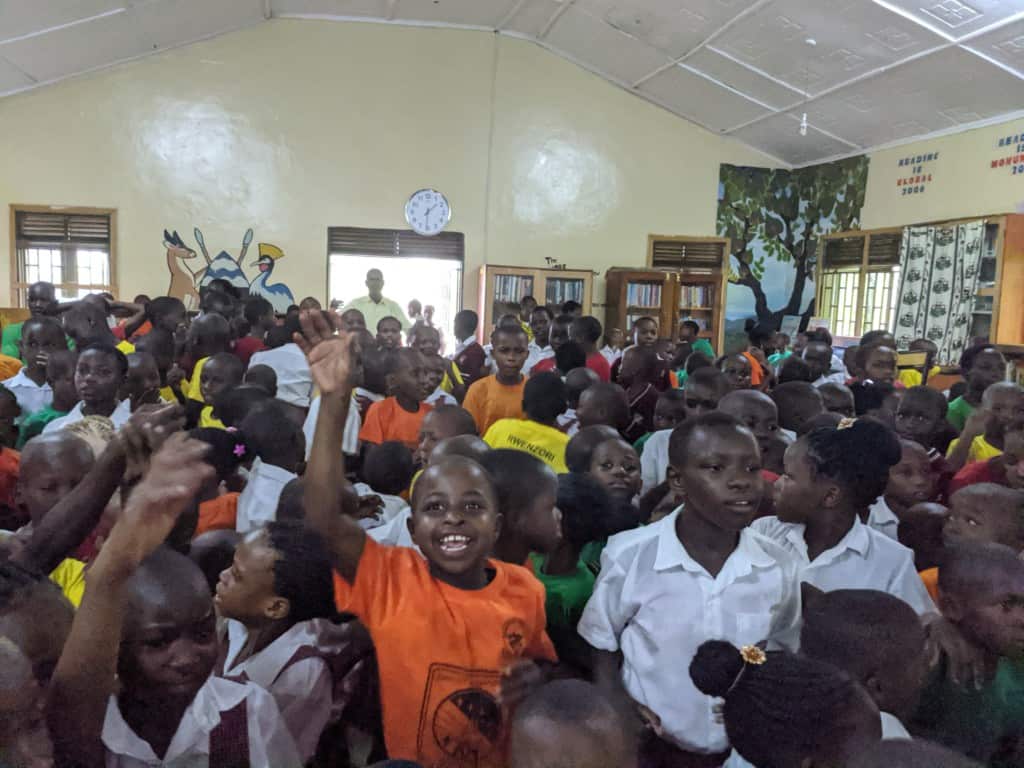 And so, while the symbolism of the band and the food was great, it was the underlying impact of the REACH program that the Uganda communities celebrated. Each year, the two Beatrice Tierney clinics treat over 30,000 patients. The Education program supports close to 1,000 students each year, all the way from primary school to university. REACH also supports 24 outreach schools with school supplies, teacher training, and exam preparation techniques. And our Community development efforts have seen more than 500 women receive micro-finance loans, over 120 homes receiving concrete floors, and the small town of Kikholo on the verge of implementing a solar solution so local citizens can shop late into the night and enjoy the security and comfort that night-time lighting can provide.
The celebrations in Bududa and Matuwa went on into the night. The music played. The children sang. The mothers ululated. And the crowds enjoyed it all, knowing how lucky they were that this kind of change was happening in their community. Altogether, 10 visitors from America participated in this celebration. Apart from John and Joyce Wanda, the co-founders of REACH, there was Holly Hawthorne and Dean Scribner, both members of the REACH US board and long-time supporters. Holly is the Principal of Arlington Traditional School in Arlington, VA, a school that is proudly associated with Arlington Junior School as its sister school. This was Holly's fourth trip to Uganda, and Dean's fifth. There was Beatrice Tierney, the original donor of the two clinics, and her husband Tom Stradling. There was Mike and Liane Paulson, former members of Bethel Church in Arlington that helped start the REACH project. They were the sponsors of Milly Nasaka. There was Tara Abrahams and Christen Brandt, respectively the Board President, and Co-Founder and Chief Programs Officer of She's the First, REACH's largest and long-time partner. And then of course there was Amy Angel and her husband Jim, a Professor of Finance at Georgetown University in Washington, DC. Jim and Amy have donated generously to REACH programs over the years. But the most recent and endearing of their donations was towards the Matuwa Junior School that is helping build four new classrooms and an administration block. In the words of Amon Mpumwire, Amy and Jim have "such a love for the children, pouring out themselves relentlessly to see others' lives changed".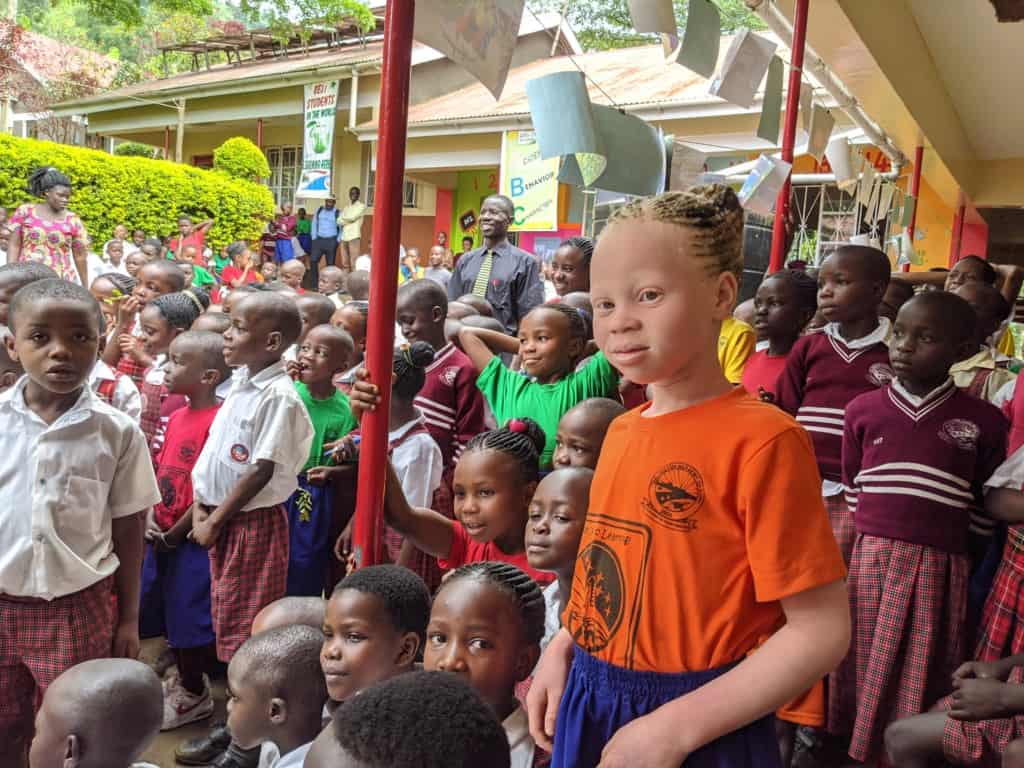 As the celebrations wound down, the focus turned back to the future. After such successful 15 years, what next? That was the question that the local staff, board, and visiting US delegates attempted to answer over two days of strategic meetings. The answers came quickly. Top of the list was building and sustaining a secondary and vocational school to absorb the growing number of top students in the region and bring impact at that level. Second was expanding the services at the two Beatrice Tierney clinics, including better maternity and laboratory facilities. And third was expanded outreach to local schools to help them improve performance and meet our goal of making Bududa and Namisindwa districts top 20 districts in Uganda. At this time, Bududa occupies the 67th position in the country out of 126 districts. Namisindwa lags at 108. It is an ambitious goal. But if someone had said 15 years ago that Bududa would move from 124th to 67th, no one would have believed them. While moving from 67th to 20th may be even harder, given the groundwork we have laid, and the enthusiasm of the local communities and the support of the local government, we truly believe we shall get there.
With your help!
-John Wanda, January 2020