By: Sophia Melideo, sponsor and Teen Trip 2016 participant
My first experience at Arlington Junior School was completely eye opening. I had known what to expect once I arrived to the village, but I had never imagined the amount of kindness and love I would soon receive from each student and teacher. In February of 2016, I traveled to Africa with my mom for the very first time. My mother, Dr. Shannon Melideo at Marymount University, was sent there to lead some teacher trainings and workshops at Arlington Junior School (AJS) and a few other outreach schools.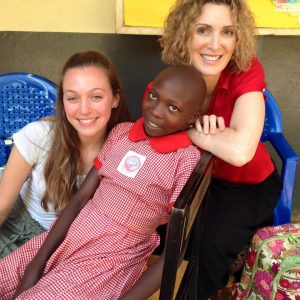 She decided to take me along, so I could also have the experience.
Our family has been sponsoring a girl named Nekesa Betty at AJS, for the past 4 years. One of the most incredible moments of our first trip was meeting her. We were both overwhelmed with joy and happiness as we saw each other for the first time.
Leaving Bududa was very hard for me. I did not want to go back to the US. I loved Uganda so much, that I begged my parents to help me return and saved all the money from my part time job to fly back. Within three months after my first trip, I was back in Bududa. I was able to reconnect with all of the students and teachers, travel to northwestern Uganda for a safari trip, and visit Nekesa once again. On the last day of our trip, I remember the school choir was singing goodbye songs to all of the volunteers, and I just broke down crying. Many other students and volunteers were crying as well. It was an incredibly emotional moment that I will never forget. Thinking to myself, I knew I would return to this place again very soon.
After both of these trips, I began to think about what I wanted to do with the rest of my life.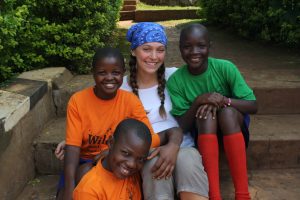 I decided on pursuing a career involving international studies and relations, in order to help those around the world who aren't given the same opportunities as me. I feel very honored and grateful to have had this experience and I encourage anyone with the opportunity to take advantage of it.