Join us for the adventure of a lifetime!
June 28 -July 15th, 2022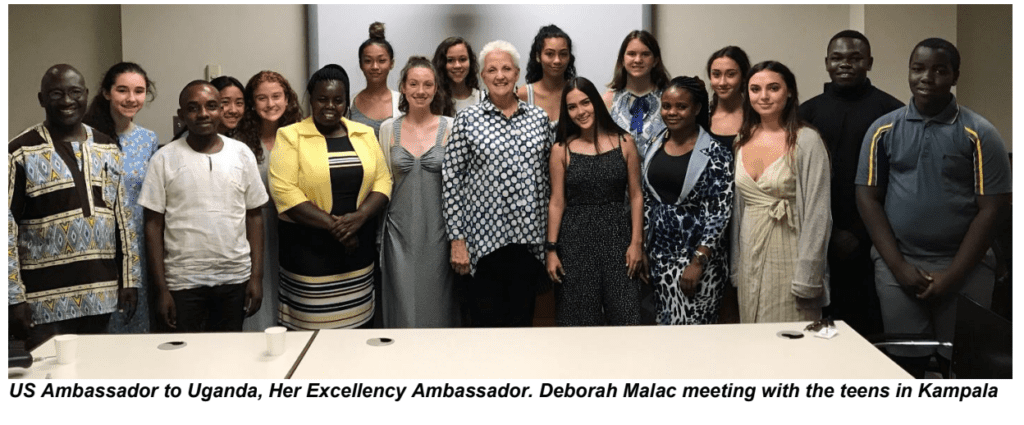 Each year, REACH for Uganda and AAH offers a chaperoned Teen Service Trip to Uganda to give students the opportunity to visit our program and volunteer at our Schools and clinics in Uganda. This trip
is only for teens (ages 15-18) and limited to 12 teens total. All must be fully vaccinated and provide a negative covid test to travel. Traveling with REACH to Uganda as a part of our trips is an opportunity to travel and stay in Africa at a relatively low cost and to contribute to a meaningful program.
Service opportunities will include:
● Volunteering at Arlington Junior School (AJS) & interacting with students, teachers, and staff
● Kicking off the Arlington Traditional School Reading Challenge at AJS
● Volunteering at Matuwa Junior School, Nottingham and Tuckahoe Elementary School's sister school
● Volunteering at the Beatrice Tierney Health Clinics
● Visiting outreach schools and interacting with their students
● Mentoring students through games, activities, and meaningful conversations
● Going on a house visit to a student's house to experience a traditional Visit with AAH Secondary students at a select school
● Engaging in various sightseeing activities such as climbing "MT. Nusu, Namisindwa hill, Buraba and Larso Falls" hiking Sipi Falls, visiting the Nile River, and going on a land and water safari in Murchison Falls

An informational meeting about this trip will be held on Sunday Feb 20th at 4 PM via Zoom. Additional information sessions will be held on Monday March 28th at 7PM and Sunday April 17th at 4pm at the home of John and Joyce Wanda. If you need the Wanda's address or if you have any questions about the trip, please don't hesitate to contact Joyce at joyce@reachforuganda.org or
Amy Hanson at amyh@reachforuganda.org.
Ready to go? Make your deposit at https://interland3.donorperfect.net/weblink/WebLink.aspx?name=arlington&id=22