A Wonderful Experience for High School Students
By: Danielle Fortin, International Coordinator
In early July our students and our staff were very happy to welcome our annual teen trip! 7 teens arrived on July 1st from various high schools in Arlington, VA. Among the trip participants included our founders' daughter, 3 individual sponsors, and 3 She's the First chapter members of HB Woodland. During their two weeks in Uganda, the group was very busy.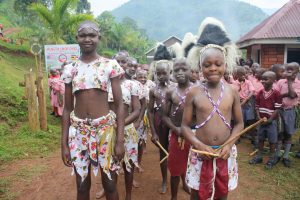 Their first weekend was spent with an overnight in Jinja and a morning breakfast tour on the Nile. They then headed right up to Matuwa in the Manafwa District. They enjoyed a great night visiting co-founder Joyce Wanda's mother, our clinic, and one of our outreach schools.
Once the group arrived in the Bududa District, all of our teens got to experience a house visit with the student they sponsor. Families and students are always very happy and grateful to welcome their sponsor into their home, often more than once!
The f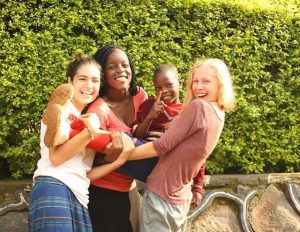 irst day of school was full of fun for our volunteers, students, and staff! The teens were welcomed with a huge ceremony fully of traditional dancing and songs. After many songs of praise and happiness, the teens officially launched the annual Reading Challenge. They all read their favorite book to a class and handed out workbooks and colored pencils donated by our sister school, Arlington Traditional School. For the rest of the week the teens helped tutor students who need extra help in reading and math and played lots of games!
Our students also got to participate in a special Mother-Daughter Day. All of our primary students were invited to welcome their mothers to school for a day to celebrate the bond between mothers and their daughters. They participated in netball games, making bracelets, taking photos, and lots of dancing!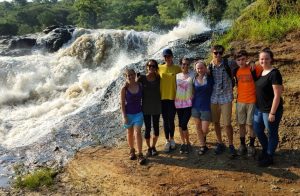 After a long week at the school and a tearful goodbye, the teen trip headed to western Uganda to go on a safari in Murchison Falls.
To see more pictures of the teen's trip check out our Facebook page!
To learn more about what the trip was like for our participants, check out this blog post by trip member Sophia.
If you're interested in participating in next year's teen trip, it is not too early to let us know or request information! Email us at info@reachforuganda.org for more details.