REACH University Student Joshua Wanambwa: A Shining Example of Uganda's Bright Future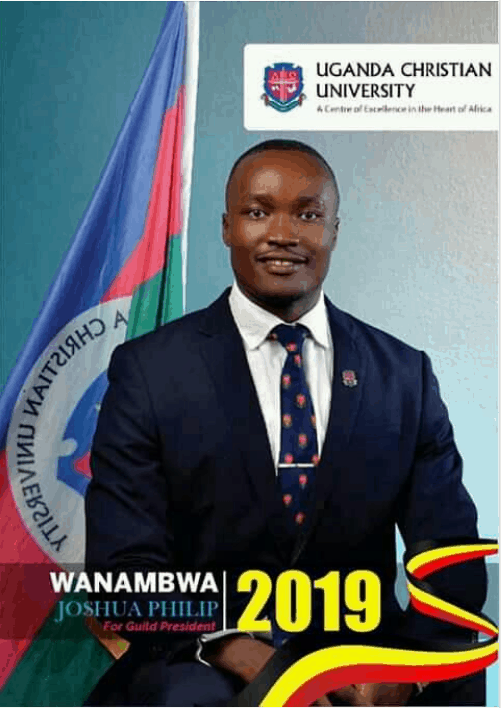 By Fareeda Abdulkareem, REACH International Coordinator
In a country like Uganda, where young leaders are not yet a prominent fixture in the country's public offices, young people are still finding ways to be politically conscious and active. REACH scholar Joshua Wanambwa is a young person finding ways to make contributions towards progress in his community in every way he can. Recently, the second year law student ran for Guild President, the head of student government, at Uganda Christian University – Mukono.
Joshua has always had a service-oriented streak. In 2017, he tackled the issue of a broken water well in his hometown which we featured on our blog. By mobilizing the community, securing donations, and recruiting those with the right skills, he fixed the broken water well in just a few short months, a task that would have taken the government much longer to sort.
When running for office, Joshua's strategy was based on engaging with the student body as much as possible — "via clubs, societies and classes, talking to see what kind of benefit my leadership could bring to them." The election was on November 3rd, and with 874 votes, Joshua ended in second place. However, he does not feel diminished and still believes in student leadership. For him, "it is about service and the opportunity to mobilize and understand the struggle that many people are passing through. Student leadership is important to address challenges across academics, security, welfare, and infrastructure," he says.
While he may not be a part of this year's student leadership cohort, that will not stop him from serving. "Young people are facing a lot of challenges, and we are the ones who will have the solutions to those challenges," he says.