AJS Pupils Ride First Position All The Way To Regional Singing Contest & Compete at Nationals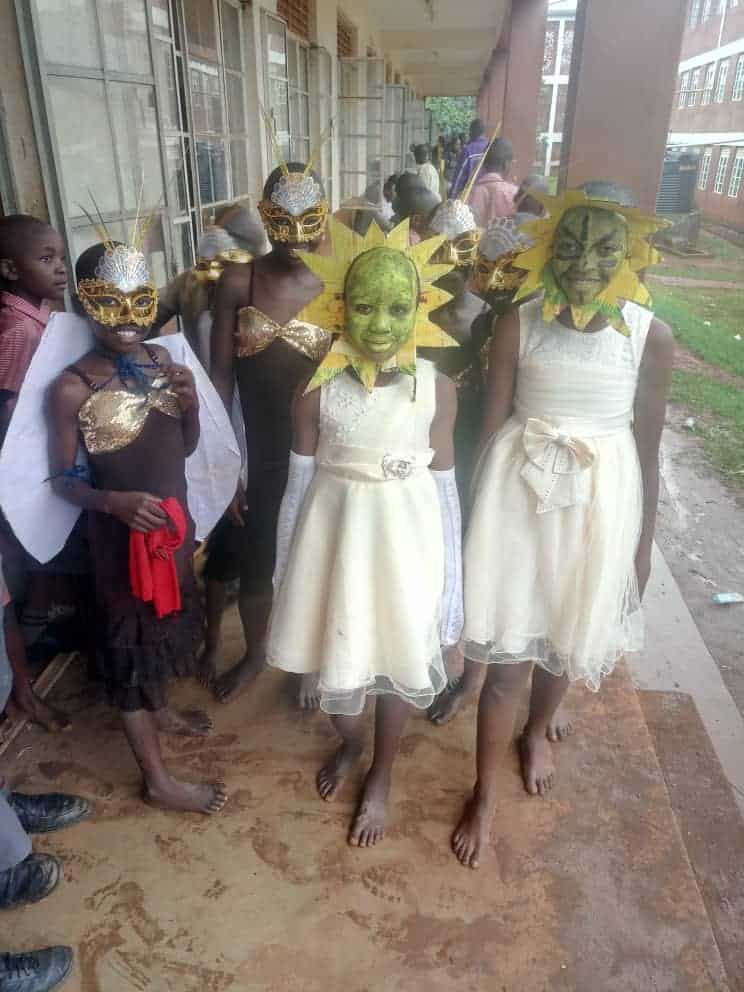 by  Fareeda Abdulkareem, REACH International Coordinator
Some say that it takes a village to accomplish many great things, and in the case of the Arlington Junior School pupils, the saying rings both literally and metaphorically true. In late August, schools from around the region convened at Bududa Secondary School for the regional singing competition. AJS earned a spot at regionals by placing first in the zone, sub-county, and district level competitions.  
This year, both the pupils and the staff exhibited an extra level of passion and commitment. Music supervisor Teacher Edith led the weeks of training before the competitions and recruited some of the best trainers the district had to offer. Teacher Diana led the kids in drama, poetry, and storytelling; Teacher Frank who had previously trained the first place regional winners for three years running also shared his skills as did Teacher Wellbon, a civil engineer with an infectious passion for the arts who has trained students to reach nationals for four years running! During the rehearsals, Teacher Wellbon could be seen swinging his arms as he directed the singers and instrumentalists to one of the most memorable performances of the competition.
Over two days at regionals, students engaged in singing, dancing, acting, poetry recitations, and instrument playing.  Their weeks of training saw them emerging with a second place win! Their scores across all the categories qualified them for the national competition.  Given their fifth place placement in last year's regionals, theirs is an amazing accomplishment.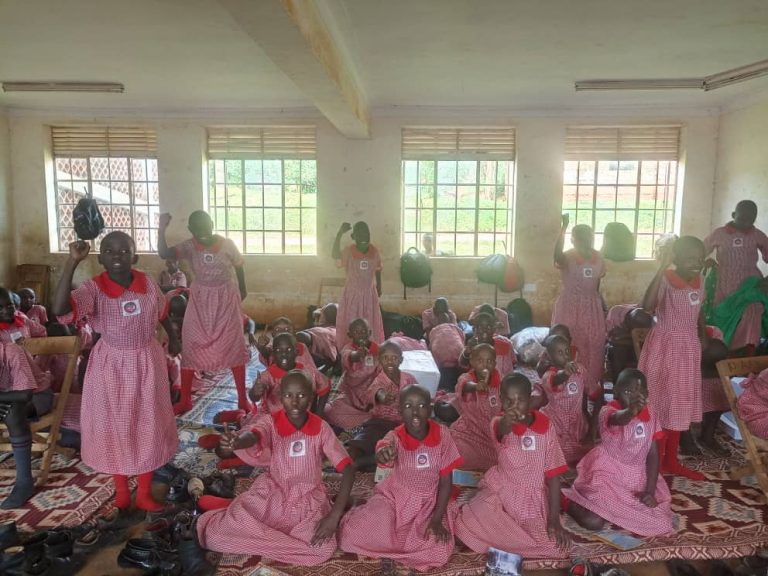 The community trooped out to offer the students support including Head Teacher Sarah, Teacher Amos, and others. "We are confident in their capacity," one of the teachers said. Well predicted, indeed. As the students then took a rest and soaked in their well-earned win, the staff had their minds on nationals. Of it, Teacher Wellbon says, "We cannot underestimate other schools. They are preparing, but we are preparing." Call it a victor's joy, but the pupils were more optimistic. "We are going to smash the competition!" many of them repeated, gleaming.
And smash it they did!  After a hectic ten-day finale at nationals, AJS returned with tenth place, a step up from their fourteenth place position last year! REACH Program Director Milton Kamoti congratulated the team and thanked everyone for their efforts and contributions, stating that the efforts to give the students access to better trainers paid off. Teacher Edith also expressed joy at the outcome and gratitude to all the hardworking students who are now headed home to enjoy the term holidays.