Donor Spotlight: Patricia Walochik
By Laura Barrantes, Executive Director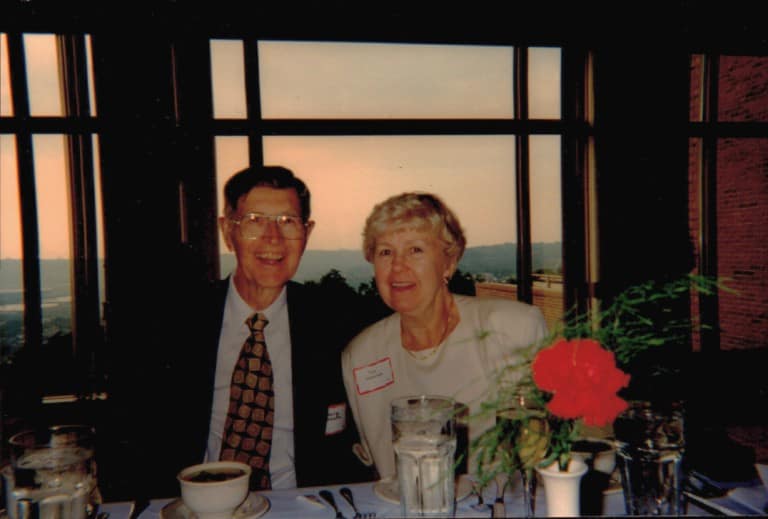 Patricia Walochik's first gift to REACH was in 2002, two years before Arlington Junior School opened. Before moving to Atlanta, where she lives now, Pat and her late husband George were members of Bethel Church, the church John and Joyce Wanda attended when they moved to Arlington. Pat remembers the Wanda's arrival and attending a baby shower for their third child, Christine. As time went by, the Wandas and Walochiks became good friends.
Sadly, George Walochik passed away in 1999, and condolence gifts were set up in an education fund at Bethel to honor George, a teacher and geographer who was very interested in education and world affairs. Many asked Pat to use the fund for this project or that, but she always politely declined. When John approached her with his idea of building a school in Uganda, Pat and her children thought that George would be happy with this project, and theirs was the first gift towards building Arlington Junior School. "It was just a drop in the bucket," Pat said, "but maybe that drop sent out ripples." It sure did, and next year, we'll celebrate the 15th anniversary of REACH!  
Additionally, Pat has supported REACH since 2005 with monthly donations to our general operations. Along with her donation, Pat sends REACH a lovely, handwritten note each month. I cherish these notes from Pat and keep them on a bulletin board beside my desk. Pat is just one of the incredible members of the REACH family who make our work possible. We couldn't be more thankful for her support!