How my Experience at REACH led me to start Bright Books
By: Amy O'Shea, former REACH Volunteer & Bright Books founder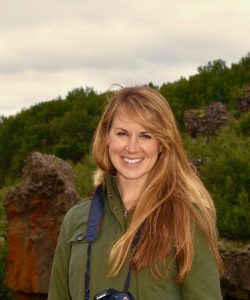 Hi, everyone! I am a proud REACH volunteer and now the founder of a social enterprise. I'd like to share my story because I can honestly say my short time in Bumwalukani changed the trajectory of my career. (Yes, really.)
I was fortunate enough to work at the Arlington Junior School during the summer of 2009 after I graduated college. I had a political science degree, a love for the environment,  and a strong desire to visit Africa. My campus Invisible Children chapter got me interested in Ugandan politics, so I spent some time studying the region and researching organizations where I could volunteer. I found REACH through a friend of a friend and a few months later backed my bags.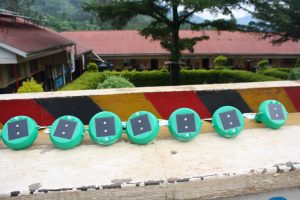 I was greeted with so much warmth from the singing students to a smiling guest house mom that it was hard not to immediately fall in love with my surroundings. After getting to know the children better and visiting their homes, I realized that some basic necessities, like electricity, were very sparse, making it tough to do basic tasks like homework and reading.  Rough terrain and poor roads make installing power lines in places like Bududa very difficult, so most people use kerosene or paraffin lamps instead. The problem is kerosene and paraffin are very expensive, bad for your health, and bad for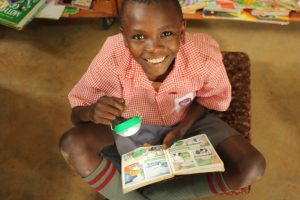 the environment. I was shocked to learn that the most frequent health problems encountered at the clinic were chronic upper respiratory infections. Not malaria, not AIDS but chest colds, in large part because of the indoor air pollution created from kerosene lamps and cooking over open flames. This seemed crazy to me because we have the technology to do better. What we were missing was the money and coordination to make positive changes.
I left the village after a few months to take an internship at the White House Council on Environmental Quality, and eventually pursued graduate degrees to study energy and environmental policy. With REACH in mind, I concentrated on energy access and how we can fix it. One solution to alleviate energy poverty is solar lamps. They provide a quick, clean source of light; however, they are often too expensive for people to buy in one payment. I wanted to find a way to devote a sustainable stream of funding to buying solar lights for people in need, and I decided a social enterprise was the best model. I have always loved journals, so Bright Books was born. For every pair of journals we sell, we donate one solar light to those in need.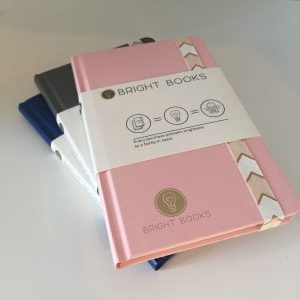 We just launched December 1st after a successful crowdfunding campaign. Our online store opened in mid-February, and we are already getting great feedback and interest. Personal solar lights are just one piece of the puzzle and we have big plans from here. I am so grateful for REACH's support of Bright Books and their partnership. Thus far, we have donated a few cases of lights that are in use by the P6 and P7 students. We hope to donate more as soon as we ramp up our sales. Visit us at www.shopbrightbooks.com and buy your journal today.