Teen Trip Recap from Uganda
You don't want to miss out next year!
by Fareeda Abdulkareem, REACH International Coordinator
Volunteering is a cornerstone of the REACH for Uganda. Our volunteer program spans both humanitarian activities and an old-fashioned, get-to-know Uganda journey with its people and blessings. When our annual Teen Trip with nine teenagers and chaperone co-founder Joyce Wanda arrived at Entebbe airport, the teens had no idea how much their lives would change. During two weeks spent throughout Uganda, the teen volunteers stretched themselves as committed volunteers but also had fun doing everything from touring schools to sharing memorable lunches and safari experiences.
Two weeks around Uganda saw the teen volunteers exercising their dual abilities to be humanitarian and to have fun, doing everything from school tours to memorable lunches and safari experiences. One of the first stops was Faith High, and the visit set the tone for the rest of the trip. Here, Matthew met his sponsor student Morris for the first time in person after years of writing back and forth. After a stunning welcome reception, the students and volunteers bonded over a love of music where a playlist of contemporary Ugandan hits fueled an impromptu dance party and made a strong case for cultural exchange.
At the Arlington Junior School, they were welcomed in the typical Ugandan fashion of music, dance and a limitless supply of joy. Each teen was assigned to a class, coaching students in math, writing and providing editorial assistance as the students wrote their sponsor letters. The teens also had the chance to visit their sponsor students' families where they received gifts of avocados, bananas and a feisty chicken.
The gifts in return ran aplenty. Mikayla, who was returning for her second year, ran a reusable menstrual pad initiative. After rallying the teens on this year's trip and raising money back at home in Virginia from friends and family, reusable sanitary pads were distributed to the girls at several local primary schools and some secondary schools. The boys did not slack off either! Zach, joining the Teen Trip in his brother's footsteps, collected soccer uniforms back home in Arlington, and Matthew raised funds back home for soccer balls and ball pumps. At a visit to Matuwa Primary School, the mutual affection was visible in one of the more colorful soccer matches of recent memory. No one bothered to keep score. They were all having so much fun.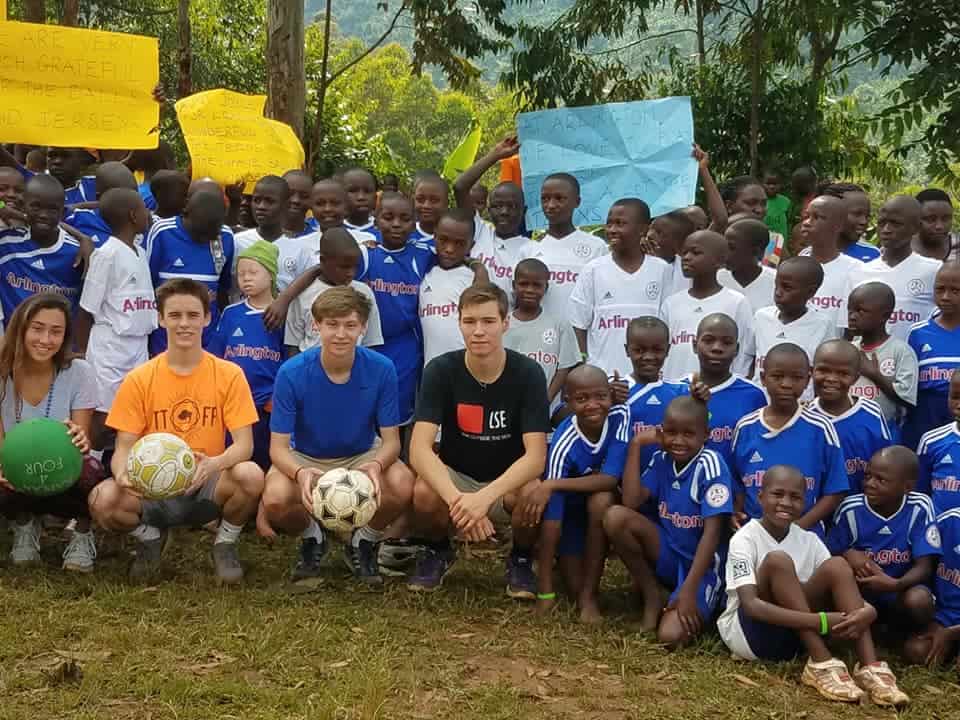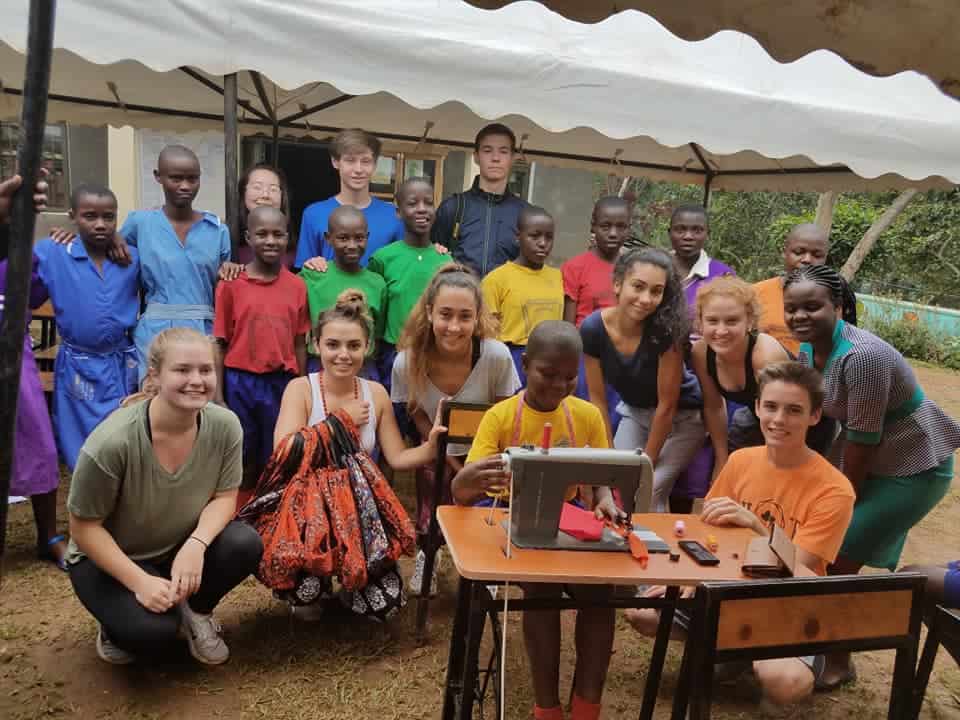 The trip rounded up with a safari and a trip to Murchison Falls after which they departed for home, with humanitarian credits and the beginning of a wonderful friendship with Uganda.